Narrowing down the best digital piano for you can be a challenge. To help you out, today we have our Yamaha P115 review. Check out what we found out about this 88 key digital keyboard.
Yamaha is known as the largest piano manufacturing company in the world, and with this high of recognition, it is only to be expected that they make the highest quality of digital pianos there is.
One such piano is the P115. This piano is most suited for advanced musicians, but it can also be a great starting piano for the beginner who wants to familiarize himself with the feel of an actual grand piano.
Professional players can also have a kick at it with its many added features packed together without the bulk of a grand piano in your living room.
Let us look at the detailed specifications below so you can decide if this is the piano for you.
Features of the Yamaha P115:
Utilizes the Pure CF Sound Engine to resemble the sound of Yamaha's CFIIIS 9′ concert grand piano
The 88 GHS weighted keys are heavier touch in the low end and lighter touch in the higher end
The tweeter position is now in line with the user's ears
Onboard drum rhythms lets you choose from a variety of patterns to add some beats to your performances
Has 14 voices that you can enhance with four different reverbs
Has ten styles so you can play two sounds at the same time
Compatible with Yamaha's Digital Piano Controller app that will let you control the functions of your piano through your device via the USB To Host port
AUX out jack enables you to connect your keyboard to an amplifier or a more powerful speaker
Auto power off feature lets you conserve energy and help the environment
Has a weight of 11.8kg 26lbs)
Has a width of 1,326mm 52 ¼")
Has a height of 163mm 6 ¼")
Has a depth of 25mm 11 ½")
Has a maximum 192 polyphony
14 demo songs and 50 piano songs to practice with
Can record one song at a time
Has 7 W x 2 speakers
Controls include metronome, tempo, transpose, and tuning
Advantages of the Yamaha P115 Digital Piano
The GHS Weighted Keys
The Graded Hammer Standard GHS) of the P115 gives the keys the feel of a heavier touch in the low end and a lighter touch in the high end. Yamaha designed this piano to mimic the feel of the hammers inside an acoustic piano.
Beginners who aim to transition into an acoustic piano can practice with the P115 It will help develop the right finger technique.
Long hours of practice no longer have to cause slippery keys because the matte finish of the P115's keys will absorb the moisture from your hands.
Pure CF Sound Engine
Yamaha has worked hard to make the best sound quality possible for their digital pianos and the result of years of hard work is their Pure CF Sound Engine.
Yamaha's pride, the CFIIIS 9 concert grand piano, has been intensively sampled to be reproduced in the P115. This is the kind of innovation and quality that Yamaha continuous to uphold. You can enjoy the musical tones of a grand piano in this affordable and compact digital piano.
192-Note Polyphony
Polyphony is the maximum number of notes that a keyboard can play at the same time. Professional-level musicians can achieve smooth performance with the P115's total of 192 polyphony.
No voices will be cut-off so you can do lots of sequencing and multi-tracking. Any kind of piece will be possible to play in this portable digital piano.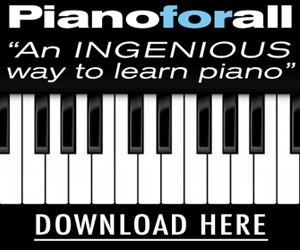 Styles and Reverbs
The P115 comes with 14 different voices including piano, electric piano, organ, strings, bass and a lot more. You can choose from four reverbs, recital hall, concert hall, salon, or club, to enhance your sound and adjust them according to your preferences.
Auto Power off Feature
Every successful company should have a responsibility to ensure the well-being of other people and the environment. Success does not mean that you are above caring for the only home you have.
Yamaha shows their part to conserve energy by utilizing an auto power off feature into the P115. You can set the piano to shut down after how long you want it to automatically. You can also disable it if you prefer but it would be better if you do your part for the environment too, either use the auto power off feature or turn it off every time you do not use it.
Digital Piano Controller App
Yamaha has its own app that is specifically made for their pianos. The Digital Piano Controller app on your iPhone or iPad will enable you to control the settings of the piano digitally easily. Have quick and easy access to your favorite settings by saving them on the app and set them up with a quick press of a button.
Disadvantages of the Yamaha P115 Keyboard
No Wireless Connectivity
Many of our devices have been going wireless. Unfortunately, the Yamaha P115 did not. There are many pianos today that features wireless connectivity while the P115 needs you to connect your phones and tablets to be able to use their app on the piano.
Noisy Keys
This may be a minor problem because you will only be able to hear the sight key noise when you turn the volume really low.
Fewer Voices
The P115 only offers 14 different voices, which is a significantly low number compared to other digital pianos that can offer hundreds of voices. The slim section from the P115 does not give you very wide options.
Fewer Functions
For its $500 price range, the settings and functionalities of the P115 are really understandable. However, for those who have more money to spend, they can opt for a more expensive digital piano that can offer a wider array of features.
Conclusion
The Yamaha P115 is a favorite amongst advanced and professional musicians because it can offer the realistic feel and sound of an actual acoustic piano. This is also a good option for beginners who see themselves playing professionally someday.
This piano packs the essentials of an acoustic piano in a compact and portable digital piano so you can give amazing performances wherever you may go. If you need more info on how to shop for your new keyboard, check out our Ultimate Guide to the Buying the Best Digital Piano.