If you're looking to buy a digital piano, you might feel a bit overwhelmed. There are a lot of choices, brands and features that can get your head spinning. We're here to rescue you from that confusion with our Ultimate Guide to Buying the Best Digital Piano.
Here we will review what to think about when buying a digital piano and what you might want to look for according to your needs. If you want specific reviews, check out our digital piano reviews page.
Once you have set your heart on purchasing a digital piano amid all the other kinds, a few factors have to be taken into consideration. Oh, yes. The selection process isn't as easy as choosing the type of piano.
This guide on electronic keyboards aims to enlighten you and enable you to make an informed choice.
Different Kinds of Digital Keyboards
There is a variety of brands and models that fall under the digital piano type alone. Each differs in features and music quality. There are even those which are intended according to the pianist's skill set. And some limited to playing a particular kind of music.
All these conditions form part of the checklist that will help you determine which model to choose.
The regular electronic keyboard comes in a variety of types as well. They include the upright, portable and grand piano. Grand and upright models are similar to the size of acoustic pianos. They are large and complicated to move around.
The portable kind is the first thing that people often think about on the subject of electric pianos. The music quality differs significantly based on the model. They usually come with built-in speakers.
The arranger type is lightweight and is generally affordable. This is a great option for musicians who want to play around with various sounds and accompaniments. It comes with a nice range of features like playback and recording. The arranger includes a selection of sounds that players can include in their pieces. For example, drum or bass sounds.
The stage piano is built to be utilized by musicians in a professional setting. There are models that come with external speakers while some have to be bought separately. Unlike the arranger, though, the stage piano does not have as many features.
The workstation appears to be a computer that was combined with the features of a traditional keyboard. This type of digital keyboard has the goods that every musician needs. It is perfectly capable of synthesizing, recording musical pieces, and editing. Workstation pianos come in 61, 73 or 88 key keyboard models.
This particular instrument is the type to break the bank. However, if your piano playing skills are constantly being put to the test, this would prove to be a great investment. It provides you with the freedom to hone and produce commercial-ready music.
Features of a Digital Piano
When going digital, the next thing you need to take into consideration are its features. Even though you might get pulled in to a model that comes packed with features, it is important to stop and think about its layout. Just because a model comes with tons of features does not guarantee a smooth and seamless playing experience.
The piano's sound quality and it manner it is to be played are necessary factors to consider. Here are some other things to look out for.
This particular feature is a standard in the majority of digital piano models. Weighted keys mean it has the same feel as traditional pianos. Whenever a key is pressed or driven midway downwards, players will feel an abrupt resistance, the same sensation you get from playing a standard keyboard.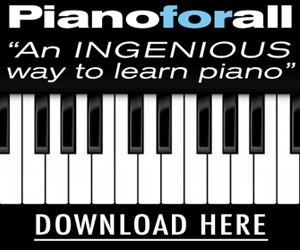 This is another typical feature found in digital pianos. The jack allows musicians to play the instrument without disturbing anyone. Lots of models come with the standard two headphone jacks for duets or for teachers who want to listen to their students playing.
Digital keyboards typically contain between 76-88 keys. A model with 76 keys is sufficient for entry-level piano players while a model that comes with 88 keys will fit the needs of the more experienced and advanced. Traditional pianos usually have 88 keys. It also makes sense for pianos with more keys to be longer.
Sample rate indicates how close the digital piano sounds like the real thing. It is recommended to go for models that come with a multi-tiered sampled sound or a stereo-sampled sound. It is because these types usually feature a sound that is very close to the resonance of a traditional piano.
The sustain pedal, whenever it is pushed down, releases notes that are being played. Some models include three pedals which are fitting for professional musicians. Majority of experienced players are used to playing at least two pedals.
Most important of all, you do need to evaluate the quality of the model you are interested in. Even though digital pianos still need a few improvements before it could match the sound of a high-quality acoustic piano, the gap is thinning thanks to high-tech developments. Pianists must consider how genuine and natural the model sounds.
What You Need to Know About Manufacturer Warranties
Another important factor that buyers need to take into account is the coverage of the warranty. Do not invest in an expensive model that isn't protected in case of manufacturing defects. Also, be wary of what the warranty includes. Some digital piano models come with a 3-year warranty which includes certain replacements or repairs. Others are covered for much less if not at all.
The majority of manufacturer warranties are regarding defects and malfunctions. These are usually the issues that arise beyond the user's control and have no apparent reason. Warranties can be a challenge to read because of its length and fine print, but it's going to help you understand you're your entitled to when the instrument doesn't function the way it should. If you're buying from the brand store, you can ask the sales agents about the warranty. If you have questions, you can get in touch with the manufacturer and learn more about the factors the warranty covers.
In essence, manufacturer's warranties do not cover unintentional damage to the piano like spilled food or drinks. Situations like this will not lead to a free replacement of the item. However, lots of retailers do provide extra warranties that cover such circumstances for an additional charge. If you worry about unintentional damage, buy from a seller that provides slightly more extensive coverage.
Digital Piano Maintenance
Owning a digital keyboard comes with certain responsibilities. Proper maintenance is necessary to retain its quality. Care instructions are often included in the manual, and additional online research helps. Once you've chosen the perfect brand and model for you, find out if there are any special maintenance instructions that go beyond the basics.
Since it is expected that buying a piano means using it, it is enough to say that caution should be observed at all times. A slight fall or bump could affect the internal workings of the instrument and, in turn, decrease its quality.
Here are some maintenance instructions that are true to all pianos.
Put the piano in a safe, protected place.
The first thing you need to do after getting the instrument is to allocate a dedicated space to its storage. Most digital pianos are designed to be portable and can be carried around easily. However, the frequent movement only increases the chances of something untoward happening to it. A place of permanence orients your senses to where the piano is and trains your body to adjust to its whereabouts.
It is highly recommended to store or display it in an area with little to no foot traffic. Any exposure to heat, moisture and light should also be prevented. All these elements have the capacity to affect the piano's quality by way of affecting wirings and circuits.
Do not position the instrument near a heating or air conditioning vent. An electric keyboard will thrive best in a room that is temperature and atmosphere-controlled. Areas that undergo constant environmental changes shouldn't house any musical instrument at all. The electronics is one key consideration to look out for. Second is the warping of the keys which could amount to an expensive procedure to correct.
Needless to say, food and drink within its vicinity is a big no-no. Unless you don't mind the hassle of purchasing a new unit or taking it to the repair shop, by all means, eat. Food particles could easily be the number one reason why so many musical instruments are improperly maintained.
It's also another no-brainer to keep kids and pets away from your piano corner. One wrong move and you'll end up voluntarily knocking your head against the wall. Children who are properly disciplined to respect such instruments may be allowed to use it, but they are the only exception.
Clean the instrument carefully on a regular basis.
Electric pianos should be wiped clean frequently since dust can linger and get trapped between the keys. Too much build up build up could cause a delay in responsiveness. If you forego cleaning it for a long period, it could lead to sticky keys. This could lead to permanent damage.
Cleaning should be performed carefully and lightly as the opposite could eventually damage the piano. A soft microfiber cloth is your best bet as it isn't abrasive and thus won't scratch or tear the surface. Any form of liquid cleaner is frowned upon since moisture is the enemy. Sufficient pressure that is enough to rub off any dirt or residue should be applied. Refrain from resorting to anything stronger.
For stubborn dirt and stains, check the user manual for more information. As mentioned earlier, different brands and models might have various cleaning specifications depending on the material the piano is made of. Don't ever allow yourself to be tempted by regular household cleaning products. They could do more harm than good.
Cover the instrument properly
Some pianos come with their own protective cases while some come straight out of the box. Needless to say, investing in a good quality case is imperative, and oftentimes free merchandise isn't really of the best quality. Also, just any kind of cover will do. You have to make sure that not a speck of dirt, dust or moisture can penetrate through the material. Otherwise, why bother covering it in the first place?
One of the things that many people neglect to take note of is pet hair. Even if you keep your furry friends at a safe distance, pet hair gets carried off by the wind and could just kind itself between the keys.
If you plan on taking your piano out for regular excursions, a thicker and more durable carry case is needed. Sure, you can use this for covering up your piano at home, too, but some products are a bit on the heavy side. A lighter alternative would suffice for home use.
Conclusion
Digital pianos have improved dramatically through the years. They now come with features that help bring out every musician's creative juices. The fact that electric pianos can mimic different instruments revolutionizes its otherwise limited use.
The quality of sound that digital variants make can now be mistaken for traditional pianos. You can get the same effect with a few chosen features.
Knowing what you need the piano for remains the most important consideration in the selection process. Added features can understandably overwhelm. However, they should not drive your decision.
While the price may likewise be a determining factor, don't let it outshine quality. The most expensive isn't always the best, and some cheaper options could be just as good if it fulfills your need. The six features detailed earlier in this article could help you narrow the options down to the best one for you.
Digital pianos are all the rage given its portability and functionality. It's easier to make music with allows you to expand your style with little tweaks and clicks. An instrument that allows you to create and express freely and comfortably is already a winner. But if you factor in added value to the mix, it opens a wealth of opportunities for your music.