If you're looking for a sampling pad, there are plenty of choices. The problem is, some are not so great. We're here to help you sift through the noise with this Roland SPD-SX review. We'll take a deep dive and look at the features of this big name sampler. Let's dig in!
The Roland SPD-SX is an innovative percussive sampling instrument from Roland, a brand whose main focus is on electronic musical instruments. This particular sampling pad they released as an update to their older SPD-S has a decent amount of features perfect for budding and experienced musicians alike.
Its nine playable pads hold endless possibilities –the Roland SPD-SX being a viable tool to express one's creativity musically. Whether you want to record from the comforts of your home, or you need to play while being on the road, it is possible with the Roland SPD-SX's numerous features. These features are discussed more extensively below.
amzn_assoc_tracking_id = "besmusforbab-20";
amzn_assoc_ad_mode = "manual";
amzn_assoc_ad_type = "smart";
amzn_assoc_marketplace = "amazon";
amzn_assoc_region = "US";
amzn_assoc_design = "enhanced_links";
amzn_assoc_asins = "B005RVSKKO";
amzn_assoc_placement = "adunit";
amzn_assoc_linkid = "fe0635badf0f4250ea1b24fef6e2e4de";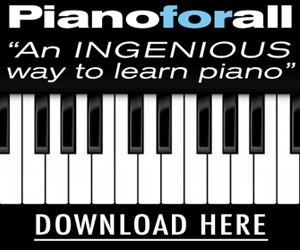 Features:
Nine highly sensitive rubber pads, two external dual-trigger inputs (able to connect up to 4 pads)
Three units of multi-effects, two real-time control knobs, and four effect buttons
4 GB Internal memory, approximately 720 minutes of sampling without external memory
Intuitive user-friendly menus
Wave Manager Software (PC and MAC compatible)
Multi-Pad Sampling, which allows for easier audio data capturing
Individual Pad Dynamics indicators, which shows pad and audio-level activity while in use
Extended USB Functionality, which includes USB Mass Storage, USB MIDI/AUDIO, USB Memory
Backlit LCD (128 by 64 dots)
Pad Check feature, which mutes all sounds aside from those going through user's headphones
16 Pre-programmed kits not limited to drum samples (includes bass-guitar loops, vocal clips) and the capacity to store 100 more
Sleek matte-black finish, with aluminum trims illuminated by red lights
Advantages
Interactive red lights
The Roland SPD-SX is a joy not only to musicians but also even to the possible passersby. It has a matte-black finish, trimmed with aluminum – but its most eye-catching feature is its vibrant red lights. It is not merely for aesthetics; the illumination the red lights provide indicates that a pad is being used, dependent on the amplitude and duration of the sound.
This feature is especially useful if you are onstage with a lousy monitor, as the red light would signal that a certain pad is producing sound even if you cannot hear it. The colors of the Roland SPD-SX would prove functional and stunning, especially if used on a dark stage.
4 GB Internal Memory
Some sampling pads have less than sufficient internal memory, but the Roland SPD-DX excels in that particular department. It has 4 GB of internal memory, which is equivalent to 720 minutes of samples before connecting external memory. You can store up to 10,000 files – which is more than enough to sample a recording or practice session without the hassle of interruption. Additionally, connecting your samples to your computer is a matter of plug and play!
Wave Manager Software
Loading and managing your samples has never been easier with the Wave Manager Software. The Roland SPD-SX comes with this piece of software that enables you to manage your kits by naming them and assigning waves. Organizing your samples through the Wave Manager Software takes significantly less time than doing it through several menus – however, you have to go through those if you want to customize other kit settings. Nonetheless, the Wave Manager Software is a big hit especially for those who make their own music and samples.
Multi-Pad Sampling
Multi-Pad Sampling is a feature that enables the user to create samples on the fly. While audio is streaming from an external audio player (either from Audio in or USB), you just have to strike the pad you would like to assign that sound to at the appropriate start/end points. Automatically, that sound is assigned to your selected pad, and you can continue playing your music without taking several minutes.
Pad Check Feature
Pad Check is extremely useful for performing musicians to determine whether or not their pads are in order. It mutes all the external sound coming from the pads aside from the audio the user is hearing through his or her headphones. This allows the user to quickly check whether or not they have loaded the correct loops or sounds, ensuring that they will have a solid performance.
Live Performance Features
The Roland SPD-DX has two knobs dedicated for effects, which you can readily use during a live performance. With this pad, you can both be a DJ and a drummer; if you have a cool-sounding loop, you can easily integrate it into your music while manipulating its effects with the knobs. You can filter the sound, loop it, delay it – it is ultimately up to the musician in you.
Disadvantages
Limited presets
One of the main complaints users of the Roland SPD-SX have is that there are not a lot of presets configured into the sampling pad. They only have 16 pre-programmed kits available, leaving the user lots of room for them to create their own samples or find some to their liking on the Internet. There is variety across the presets, but the lack of selection across what is readily available in the library can prove disappointing for some.
Pricier side of the spectrum
There are quite a few sampling pads out there that rival the Roland SPD-SX in terms of price. However, most of its users – professional or not – claim that it is worth every penny, with its functionality, memory, and versatility.
Conclusion
The Roland SPD-SX is a great sampling pad that can be used both as a practice and as a performance tool. People have used it in home-based studios and concerts – proving its worth as an instrument for all.
Both performances and practices will be greatly enhanced by this instrument, as it makes the user think creatively of ways they can integrate different sounds and loops in their routine. It effectively combines the separate worlds of drummers and DJs into a realm of infinite musical possibilities.
Indeed, investing in the Roland SPD-SX proves useful in the long run, as this instrument takes care of the minute details for you; you can cram as many loops as you want, you will be able to save time, and you will find it easy to customize everything. All you will have to do is to focus on what matters – expressing yourself through the music you play.