If you're in the market for an acoustic electric, the choices can get overwhelming pretty quick. Save yourself some time and check out our picks for the 5 Best Acoustic-Electric Guitars for 2018.
Guitars have been around for over 4,000 years, and they are still a widely used instrument in pop culture. Like most of the things we use in our everyday lives, the guitar also underwent technological innovations to improve its performance and to keep up with the ever-changing needs of the people. The six-stringed classical instrument has been introduced to us in the 1850s by Antonio Torres and soon the electric guitars.
Acoustic electric guitars have been made to amplify sounds louder than the classical acoustic guitars. These guitars use a pickup system or an onboard microphone to deliver sound to a wider audience it is ideal if you are an acoustic guitar musician who plays in gigs or concerts.
Acoustic electric guitars are an improved version of classical acoustic guitars that can let your sound reach more ears to highlight your amazing musical talents. If you are looking to buy one, then check out some suggestions we have for you down below.
Jameson Thinline Acoustic-Electric Guitar
The manufacturer claims that they only make quality musical instruments because they are passionate about making the best instruments for all levels and ages. They believe that a quality instrument does not have to put holes in your pockets to kick off your musical journey. So let us take a look at their super affordable guitar that will surprise you with the performance it brings.
Specifications:
Has a full-size length of 41-inches
Has a body thickness of 3-inches
Utilizes a built-in pickup system
Has steel strings
Body is made of Nato and Spruce and neck is made of maple
Rosewood fingerboard
Has a high-gloss finish and die-cast enclosed tuners
Many customers have been praising this guitar because of the performance quality it brings that you will probably not expect comes with its price range. The sides and back of the body are made of Nato, and the top is of spruce. The neck is made of maple, and the rosewood fingerboard has 20 frets with white dot inlays.
You can play it like any normal acoustic guitar or plug it in. It comes with a built-in EQ and an onboard stock pickup system. This $100 guitar produces a decent sound that you cannot really complain about compared to other guitars in its price range.
Points to consider: This is a very cheap guitar that is perfect for anyone who wants to spend too much. Whether you are a beginner who wants to test out if guitars are the instrument for you or a professional who wants to add another to your collection, then the Jameson Thinline Acoustic-Electric Guitar should definitely be in your possession.
Epiphone Hummingbird Pro
The Hummingbird guitar has been made famous by Keith Richards of the Rolling Stones and its modern version, the Epiphone Hummingbird Pro, is ready to take on the spotlight as well.
Specifications:
Has a solid spruce top
Has a select mahogany body and neck
SlimTaper "D" neck profile
Rosewood fingerboard with 20 frets
Has Pearloid parallelogram fingerboard inlay
Has a weight of about 5-pounds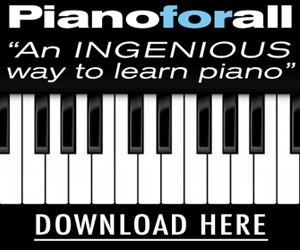 Epiphone is one of the most trusted instrument makers since 1873. You can trust them to make high quality and reasonably priced guitars that best suits your musical tastes.
The Epiphone Hummingbird Pro is a modernized version of an iconic guitar that can be yours for less than $350. The dreadnought body, square shoulders, and tortoiseshell pickguard shows the classic 1960s look of the classic Hummingbird.
The Shadow ePerformer preamp gives this guitar plenty of tone controls Master Volume, Treble and Bass EQ, Mute, and Dynamics can be adjusted. You can produce the best sound in any size of the audience, and the spruce tonewood will resonate big and bold sounds.
Points to consider: Epiphone is a subsidiary of Gibson, and this guitar is the cheaper version of the classic Gibson Hummingbird that costs more than $3,000 This is only the acoustic-electric version made more affordable for those looking to buy a reliable guitar made by trusted guitar makers.
Takamine GN93CE NAT Nex Cutaway Acoustic-Electric Guitar
Takamine has been making guitars since 1959 and has been making a name for itself in the business. Their GN93CE is a guitar that is as beautiful to look at as it is beautiful to listen to.
Specifications:
Has a solid spruce top
Has a 3-piece rosewood with quilt maple center back
Has rosewood sides and fingerboard
Has a mahogany neck
Utilizes the Takamine TK-40D Preamp with Built-In Tuner
The Takamine GN93CE features the NEX-style body that is a combination of tonewoods that brings out that distinctive lush sound.
The 12″-radius bound rosewood fingerboard has 21 frets with dot inlays, which gives your hand that easy and comfortable feel of the neck and improved playability.
For tonal controls, it has Takamine's TK-40D preamp system of a 3-band EQ with gain controls, a mid-contour switch, a notch filter, and an EQ bypass. It also has a built-in tuner, so that is a plus.
Points to consider: This is a top-quality guitar that costs over $600. It is quite pricey for a beginner or mid-range for a pro that uses more expensive guitars, but it does have great value for its price range. The GN93CE produces high quality and versatile sounds and is one of the most beautiful guitars on the market.
Taylor 214ce Deluxe Grand Auditorium
Taylor is one of the leading guitar manufacturers in the world known for their sleek and stylish designs and superior tonal quality. They produce high-end guitars that do not come cheap, but their instruments will be worth the price.
Specifications:
Has a Sitka Spruce top
Layered rosewood back and sides
Has a Sapele neck
Fingerboard made of ebony with 20 frets
Has chrome tuners
Has a nut width of 1-11/16″
Scale length is 25,5″
Onboard electronics is Taylor Expression System 2
This guitar features the signature shape of an acoustic guitar, an original Bob Taylor design introduced in 1994. This is perfect for strumming and fingerpicking, and it delivers a great acoustic sound. The Venetian cutaway makes for soft and round edges with a steep slope.
The back is made of Indian rosewood veneer with a middle core layer of poplar. The top is made of Sitka spruce, which is commonly used for guitars because it can generate broad dynamic range. This combination, though not as complex as solid wood, makes for a clear and balanced tonal quality that is less expensive and highly durable.
The 214ce Deluxe uses the Taylor Expression System 2 together with their custom-designed "professional audio"-grade preamp to give you that excellently amplified sound quality that you know Taylor guitars guarantee.
Points to consider: This is not a cheap guitar; consider buying this guitar only if you do not mind the price tag that comes with it. It is sold for $1,299 but, of course, items that do not come cheap deliver the best quality that can be offered. This is a high-end guitar that is made of high-quality materials and first-class electronics.
Traveler Guitar Ultra-Light Acoustic-Electric Travel Guitar
If you want to stand out and be unique, try the Traveler guitar that is truly out of the ordinary. This guitar is designed for musicians-on-the-go with its portable quality that does not compromise the sound quality.
Specifications:
Has a full-scale of 24 ¾-inches
Has a length of 28 inches
Made of Eastern-American Hard Maple neck-through-body design
Has a weight of 2 lbs. and 14 oz.
Utilizes a Traveler Piezo pickup with standard ¼" output
The Traveler Guitar brand's humble beginning started in 1992 when Leon Cox fashioned the first prototype in his garage workshop in Redlands, California. He was inspired to incorporate the diaphragm of a stethoscope into the guitar because his wife was a nurse.
The unique guitar caught the attention of Corey Oliver so he, and his then-partner Carey Nordstrand of Nordstrand Basses and Nordstrand pickups fame, paved the way for the Traveler Guitar to get noticed.
The most notable quality of the Traveler guitar is its portability It can fit in airline overhead bins It is only 28-inches long and weighs less than three pounds.
It also has an in-body tuning system that eliminates the need for a headstock. This is a $300 compact guitar that gives you a full-scale playing experience.
Points to consider: This guitar is specifically designed for the traveling musician who wants an ultra-lightweight instrument that is easy to carry on the road, but every other guitar player can also enjoy this guitar because of the unique playing experience it brings. This is definitely a guitar that belongs in your collection.
Why Buy an Acoustic-Electric Guitar?
Acoustic guitars and acoustic-electric guitars may look similar, but there are certain qualities in acoustic-electrics that give it the upper hand.
Acoustic electric guitars can be played plugged or unplugged. You can play it as a simple acoustic guitar, and you can also plug it in amplifiers to produce a better and louder sound. They use electronics built into the guitar to give you better control and tonal quality when you play.
There are three types of acoustic-electric guitars according to the system they use to amplify the sound.
Piezoelectric Pickup
First, is the Piezoelectric pickup. This is the commonly used systems in acoustic-electric guitars. They are located under the bridge of your guitar, and they generate the electrical signal from the sound vibration of the string you picked that is then sent to the preamplifier to boost the sound.
Microphone-Based System
Second, is the microphone-based system. With this system, you get the most authentic-sounding tones, but they usually have feedback issues. This utilizes a small microphone under the sound hole inside the body of the guitar. The connected amplifier will generate the sound when the microphone sends the tone caused by the plucking of strings into the preamp.
Mixed System
Lastly, the mixed system. This combines the two methods in an acoustic-electric guitar. You can choose to use only one of the systems or use both at the same time. This gives you more control options and versatility in your tonal qualities.
Acoustic guitars limit the sound projections in bigger areas, you also have to limit your movements on stage because you would have to be standing in front of a microphone, and there are not much sound options.
However, both look appealing enough, the shape and size play a role in the sound amplification when you play the guitar. In acoustic guitars, you will rely on the shape and size of the instrument for the sound projection without many options regarding your arm length, height, or frame.
Opting for electric acoustic will not limit your options because the guitar itself will provide you better sound projection because of the pickups installed to help amplify sound. You can choose smaller or bigger size to fit your frame and give you more comfort during use. The freedom in choosing smaller sizes also gives you the choice of buying compact guitars that can be carried wherever your gig or performance is.
When it comes to price, it always depends on the brand, quality, and features that make up the guitar but many of the acoustic-electric guitars today are only a tiny bit in a higher price range than acoustic guitars if not in the same ones. You just have to filter through which ones best suit your needs and which feels more right for you.
Conclusion
In a fast-paced world, you know that there will always be new things that will become better than old ones. Innovations will continue to improve the quality and performance of all the things we use, including guitars. We no longer have to settle for items that give us mediocre performance because there are great options out there for every skill level and every budget.
I hope that this guide provided you with a little insight to head start your acoustic-electric playing journey. Remember that no two guitars are the same, there are affordable options that give you the best quality for your money, and there are expensive kinds that might confuse you because of its complex attributes. So choose wisely.