Since being established in 1957, Casio has manufactured quality products that have made the name well recognized. Among these products are electronic musical instruments, particularly digital pianos. One of their bestsellers is the Casio PX-160.
The Casio PX-160 is the successor of the PX-150. You can own this digital piano for less than $400.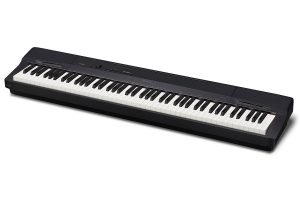 Beginners can start practicing on this quality instrument, and even pros will appreciate how efficient it is. This model has features and sounds that are definitely an improvement compared to previous models.
Packed with impressive specs in a more compact piano, there will be no excuses to put off playing. Let us get to know the PX-160 better and see why this piano gives you great value for your money.
Features:
Has 88 keys
Utilizes multidimensional AiR Sound generation
Full-sized keyboard with Tri-Sensor Scaled Hammer Action II
Three types of touch sensitivity
Has a maximum of 128-note polyphony
Has 18 built-in tones
Has 60 preset piano songs and ten more can be added
Split, Dual, Duo modes
Practice each hand separately with the Lesson Function
Has MIDI recorder
USB connectivity
Has two headphone jacks, one line out, and sustain jack
Measures 52 x 11.5 x 5.6 inches
Weighs 25.5 lbs.
Includes SP-3 Pedal, AC Adaptor, and a music stand
Advantages
The Tri-Sensor Scaled Hammer Action II
The PX-160's key action mimics that of an acoustic grand piano. The hammer response, damper noise, and damper resonance give you that level of authenticity you would not normally find in a piano in this price range.
The 88-key fully weighted keyboard has a synthetic ebony and ivory texture, so it resembles acoustic grand pianos. The keys are also fully graded. The lower register keys have more resistance while the higher register keys have less resistance.
Beginners can develop proper finger technique if they plan to transition to a real acoustic piano. If you are already a pro, then it would fee closely similar to the real thing.
The Multidimensional AiR Sound
If the keys feel authentic, the sound also goes for authenticity. At four dynamic levels, Casio recorded the sound of a 9-foot concert grand piano. This sound source is a better version of its predecessors. It also has lossless audio compression, so the sound is not distorted compared to other sound formats.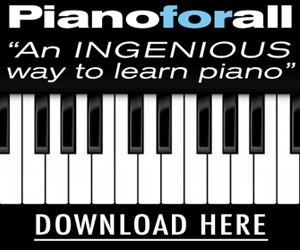 This instrument gives you the best sound quality for a digital piano. It does not have to cost you a lot just to play what closely resembles real concert grand pianos.
The 128-note Polyphony
Polyphony is the number of notes this electronic keyboard can play simultaneously. The Casio PX-160 can play to a maximum of 128 notes. If you are a professional, you will have no problems playing more complicated pieces. There will be no notes that will get cut-off, which will allow a smooth performance.
The Sounds and Speakers
There are 18 built-in tones in the PX-160. There are different tones for grand pianos like Concert, Modern, Classic, Mellow, and Bright. It also has the sounds of strings, brass, and woodwinds. A bass sound also completes this digital piano.
The piano features 8W + 8W amp speakers. This model produces an amazing sound quality because of the open front and ported at the back speakers. Your audience will be blessed to hear such rich and captivating music. It is also loud enough to be heard in small to medium spaces. If you are playing in a bigger venue, you will need amplifiers.
Connectivity
If your family gets disturbed by your practicing, you can plug in headphones. You can practice all by yourself without anyone judging how you play. There are also two audio outs for external speakers. On the contrary, this is if you want your music to be heard loud and clear.
You can also connect your Apple phones or tablets via the MIDI cable. Using Apple's Camera Connection Kit allows you to use the keyboard as a controller. The USB connectivity also allows it to be connected to Mac or Windows computers without downloading drivers.
Modes
The Bass sound is the Split mode of the PX-160. The left section will only have the bass sound, and the right section can be any other sound. You also cannot shift the split point.
The Dual mode allows you to layer two sounds to play simultaneously. You can choose any two of the 18 different presets to play at the same time.
The Duo mode divides the piano into two identical parts. Two pianists can play at the same time and at the same pitch. This is a great feature for the use of students and teachers.
Disadvantages
Limited Song Expansion
You can only add a maximum of extra ten songs to the PX-160's song library. Each song should only be about 90 KB. This piano has many built-in songs, but if you want your own, there is not much space for them.
Noisy Keys
As to be expected with digital pianos, the keys tend to produce a certain amount of noise. Most of the users are not bothered by the slight noise though, so this may not be much of a problem if you are not too concerned.
Not Many Sound Effects
The PX-160 already has a number of included sounds and tones, but there are pianos out on the market that have more. Considering this piano's price range, it is probably enough for those who are not looking for these extra features.
Not Very Reliable Accessories
This piano comes with an SP-3 sustain pedal, a music stand, and an AC adaptor. Some customers are not very satisfied with the pedal and music stand. If you can spend a few extra bucks for a better pedal, then you are better off with that.
Conclusion
The Casio PX-160 is a great digital piano to use at home if you do not have much space for an actual grand piano. It has a similar feel and sound to the real thing, yet just a lot more compact. Its multiple features are packed in a portable and affordable instrument.
This entry-level digital piano is perfect for beginners and professionals alike. It is perfect for when you are starting to develop your skills and even after you have crossed the line from amateur to novice.